Choice of Images - President Bush Comforts Tornado Victims
There was some mixed coverage in the webistes of the national papers about President Bush's visit to comfort tornado victims. The Washington Post apparentlycouldn't be bothered at all. No story. The LA Times had a short wire story, no photo. The New York Times printed this picture.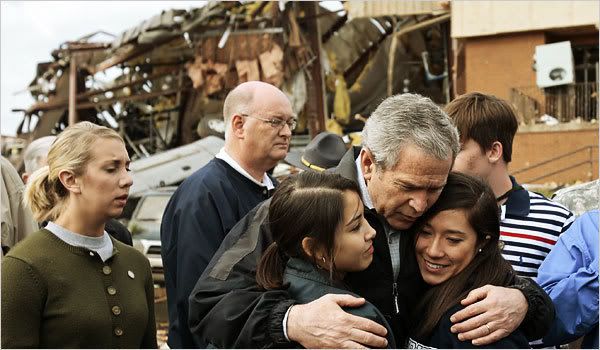 The Atlanta Journal Constitution printed this one (Yes - I know AJC is not a "national" paper, but in the South, we still consider it a big city paper. Same thing.)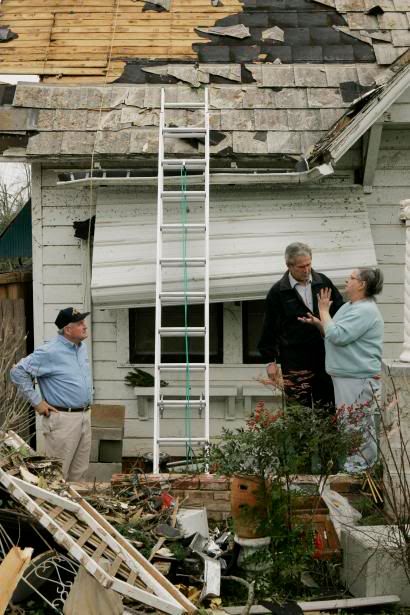 But the most interesting photo choice came from the South Africa - at the
Mail and Guardian
.
It was captioned "Working the phone: United States President George Bush hugs Benita Fletcher and chats to her boyfriend Alfonzo Smith while touring a tornado-damaged neighbourhood in Americus, Georgia, on Saturday. At least 22 people were killed in Alabama and Georgia. (Mandel Ngan, AFP)"
Of course, this photo doesn't fit the Katrina meme, that Bush doesn't care.