Finally Decided Which 9mm
Yesterday I became the proud owner of a new in box Smith & Wesson Sigma 9mm SW9VE. Put 120 rounds of ball ammo through it total down at the local range without a single malfunction. (A box of Magtech 115gr. FMC and a box of the range reloads.) I'm pleased.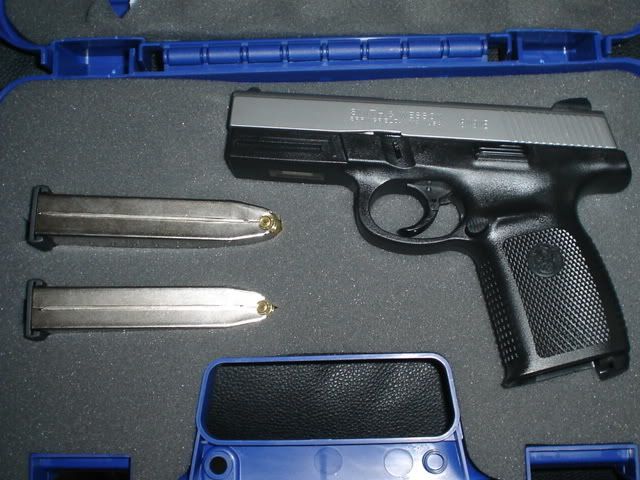 I had been looking for a 9mm for a while. My first preference was Ruger. I've been a Ruger fan for years, but couldn't find anything that had the combination of function and price I was looking for. I was going back and forth between full-size and concealed carry size. My son in law briefly had a Keltec P-11. But the trigger pull was too hard and long for me; it was just too brutal to practice with for more than a few rounds. He wound up selling it soon after he bought it. I had one of the new Keltec PF9 in my hand two weeks ago, but couldn't decide and my local dealer sold the only one he had. I should've grabbed it, he was only asking $289.
My main consideration is that it be fun to shoot, and the little CCW guns just didn't do it for me. In the meantime, this one promises to be some fun.
Take down and cleaning was a snap. (Wondering if the oils/solvents are harmful to the polymer? Anyway.... also figured it's better to stock up on handguns.... who knows what'll happen after the Dhimmicrats take over next year.